To proclaim, to the next generation, who the Triune God is and what He has done. "We will not hide them from their children, we will tell the next generation the praiseworthy deeds of the LORD, His power and the wonders He has done." Ps. 78:4
Family Worship Guide: Here are some tips for worshiping as a family from home. Get a print-friendly version here.
Amber Peavyhouse, Children's Ministry Director
(813) 622-0771
RedeemerKIDS: Children ages 3-3rd grade our invited to join us during the sermon each week where they will hear God's Word taught in an engaging and age-appropriate atmosphere. RedeemerKIDS seeks to partner with parents to prepare children to be involved in corporate worship.

Sunday School: Pre K 4-Kindergarten, 1st -2nd, 3-5th at 11:00. In Sunday School children are nurtured in the truths of who God is and what He has done by Sunday School teachers who are eager to spend time with them. We have three classes divided by age so that each child can study God's Word in a developmentally appropriate environment.

RE:GROUP: Sunday, 5:00 - 6:30 PM. Children ages 4-12 can expect high-energy games, lesson-related activities, and to hide the truths of the faith in their heart as we work our way through the New City Catechism.

For a printable version of this week's Children's Bulletin click here.
Here is a link to the digital interactive sermon notes for kids.
Growing Together: a guide to parent-led Scripture Study for kids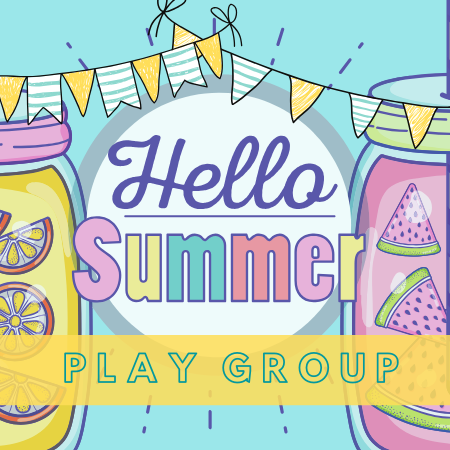 SUMMER PLAYGROUP | RedeemerKIDS is hosting a playgroup on Thursdays from 10am-12pm for moms and their kiddos (birth-elementary all welcome). Come and stay for as long as you'd like and let the kids burn off some energy while you fellowship with other women. It's a win-win! We start next Thursday, June 18th! If you'd like to let us know you are coming, you can register here.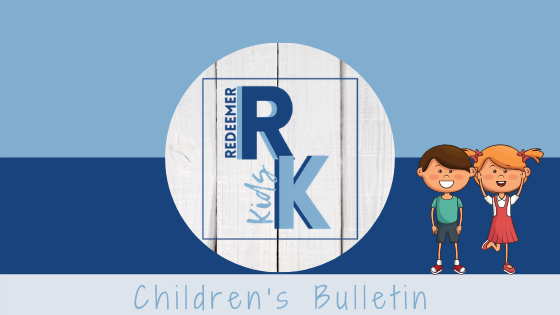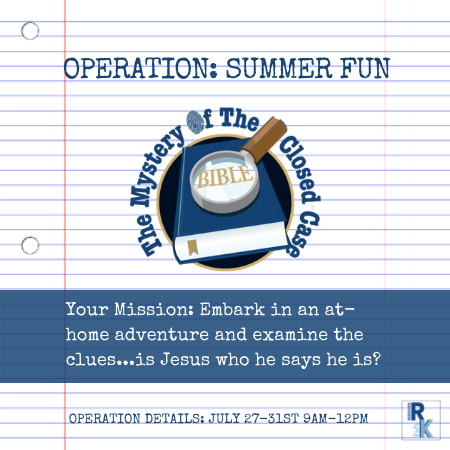 OPERATION: SUMMER FUN | Join us July 27-31st from 9:30 am-12:00 pm for this virtual event that will include live sessions, Bible stories, Scripture memory time, hands-on activities, and at-home lessons to do as a family. Register here to receive updates and information on when/where to pick up your Summer Fun Resource Packet.